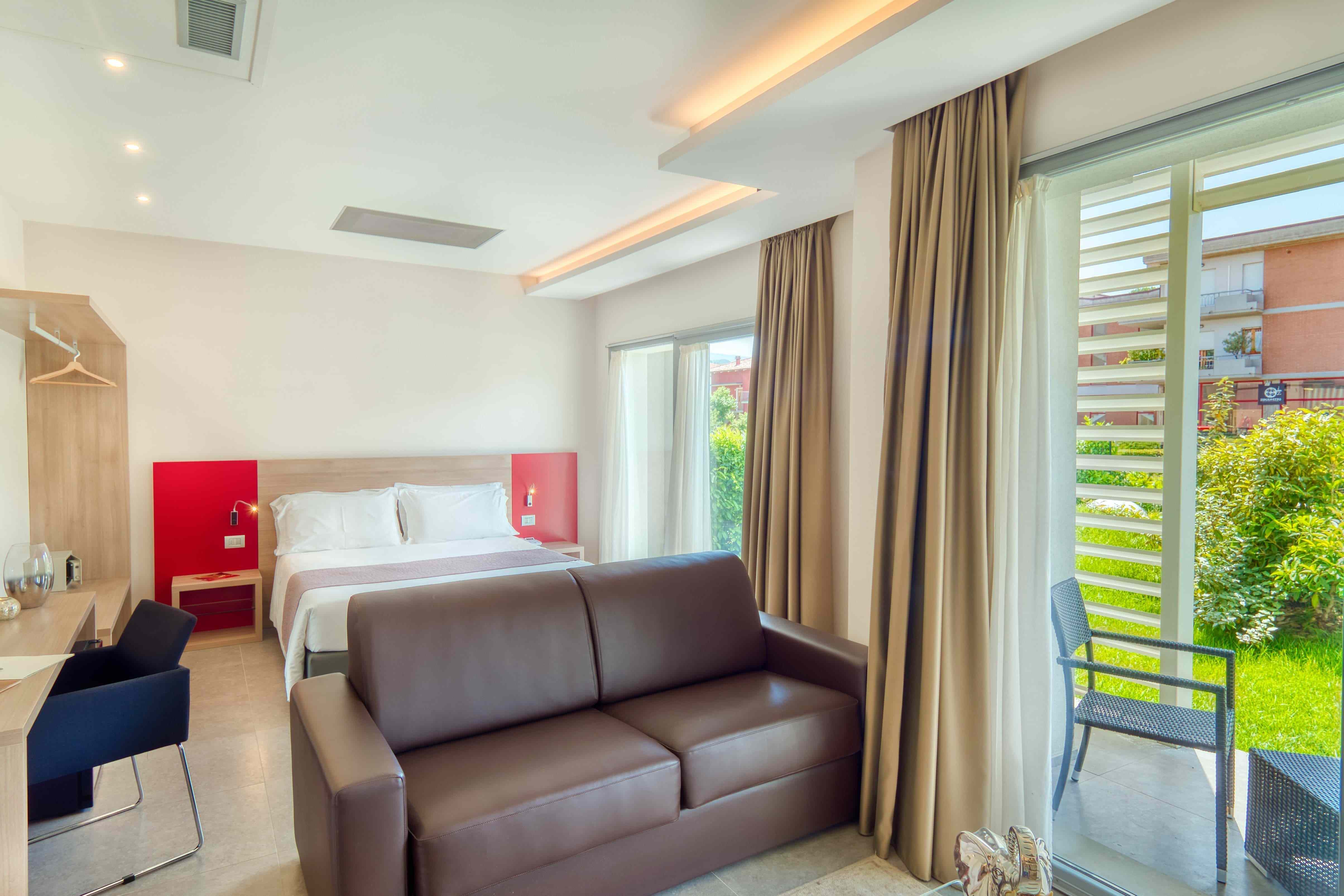 Beautiful, large, large: Jr.Suite Urbania is the best of the best we can offer! A delicate and emotional environment at the same time, studied and loved in every detail.
One of the most beautiful features of this room just warns him of the entrance: his pleasant and energetic brightness. Light reigns supreme and becomes the protagonist among the reds and the natural color palette we chose as a style philosophy.
The room is divided into two environments: the sleeping area and the living area with a living room where to distract and relax. Access to the exclusive garden is direct and you will spend a lot of time pleasantly greeted by the furnishings we have designed for outdoor environments. Nothing is left to chance!
The Urbania suite can accommodate four people: the couch becomes a comfortable double bed.
But the most striking detail is that of the sleeping area: the ceiling welcomes a TV hanging just above the bed. Every form of relaxation is well received and expressed at the Bramante Hotel!
Time will be a melodic mood if you stay in our most prestigious suite: there are moments of great pleasure and serenity.
The Urbania suite features a king-size bed, king size sleeper sofa, free Wi-Fi, safe, double 32 '' LCD TV, minibar.
"In the north of the Marche Region, in the upper valley of the river Metauro, in 1636 Casteldurante, already domination of the dukes of Urbino, Montefeltro and Della Rovere, became Urbania in honor of Pope Urbano VIII. Durante land with a papal bubble was elevated To the degree of "Amoenitate loci, humanitate civium" (for the beauty of the place and the civilization of the inhabitants).
Urbania is a lively and pleasant city to live. The authenticity of itself, its history and its traditions, the cordiality and spontaneity of its inhabitants are the note that distinguishes it and, together with a rich tourist proposal, invite you to stop and come back again. "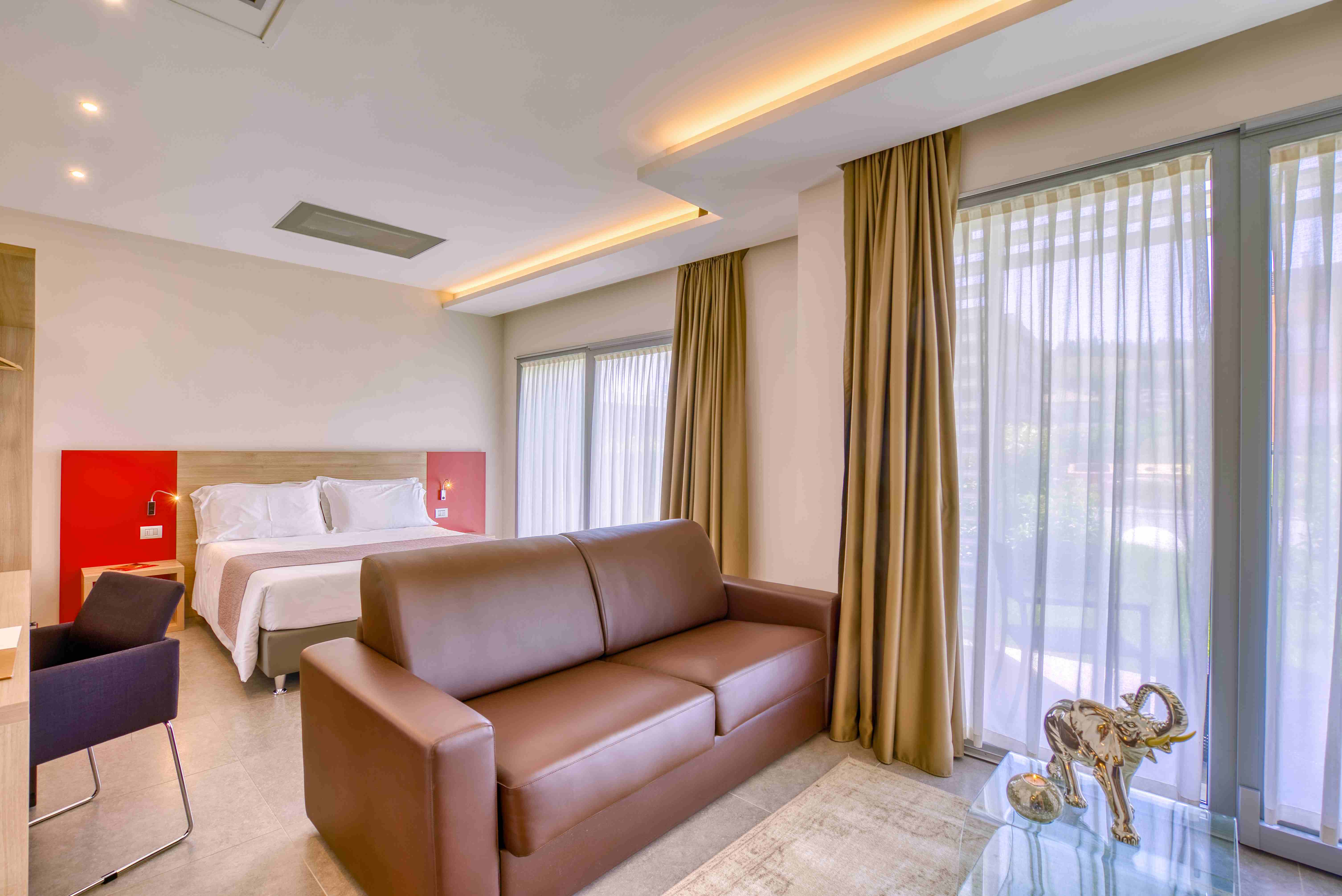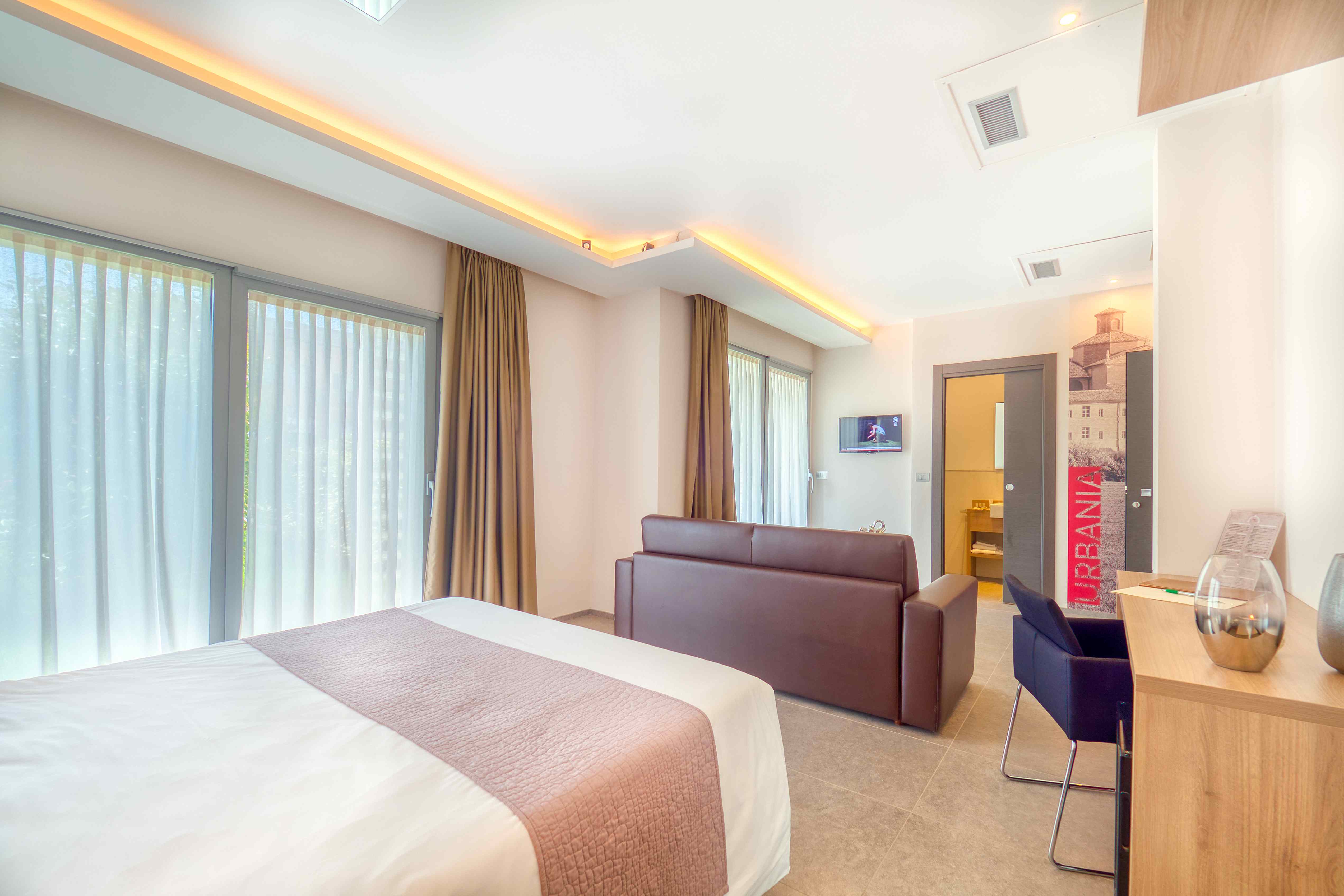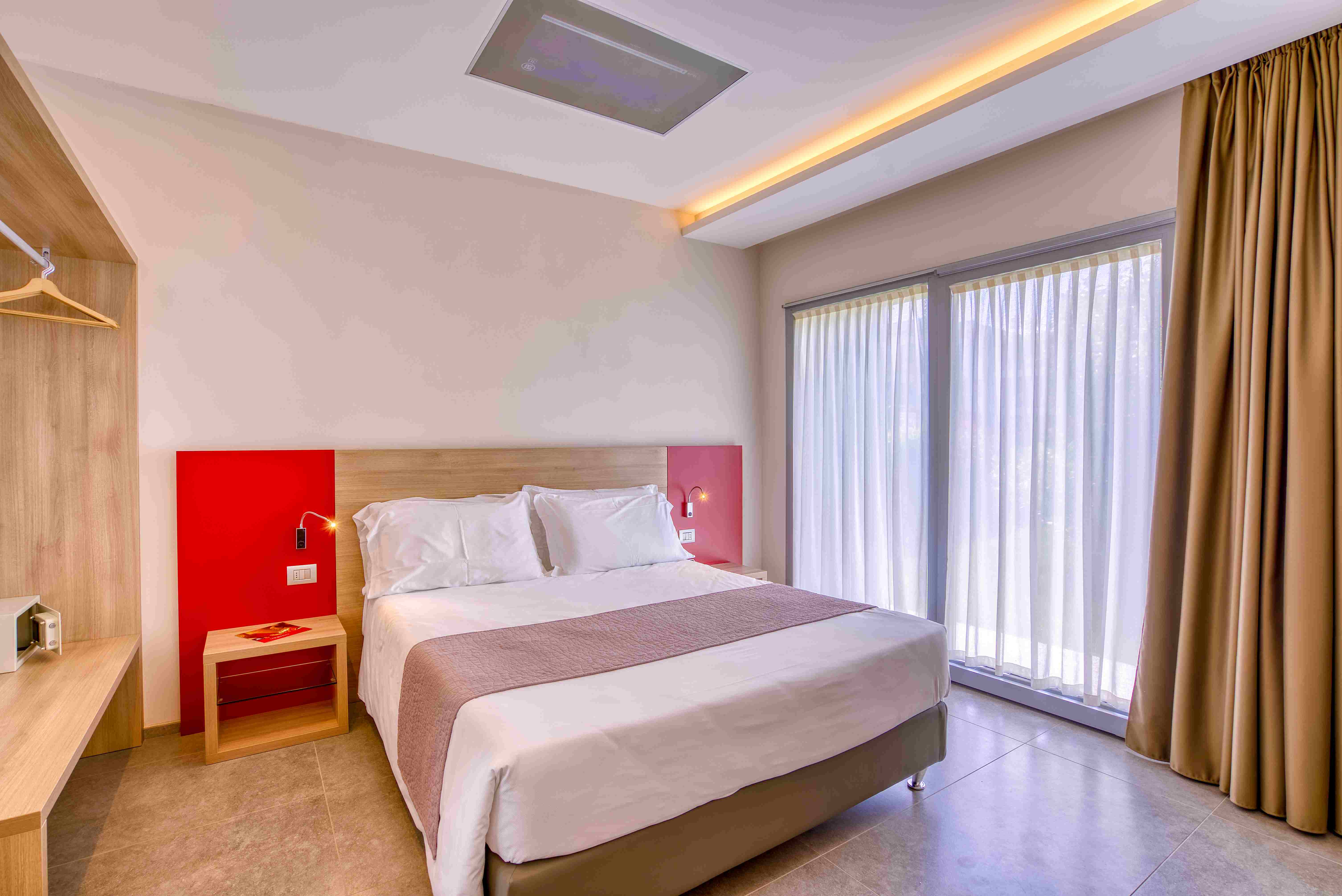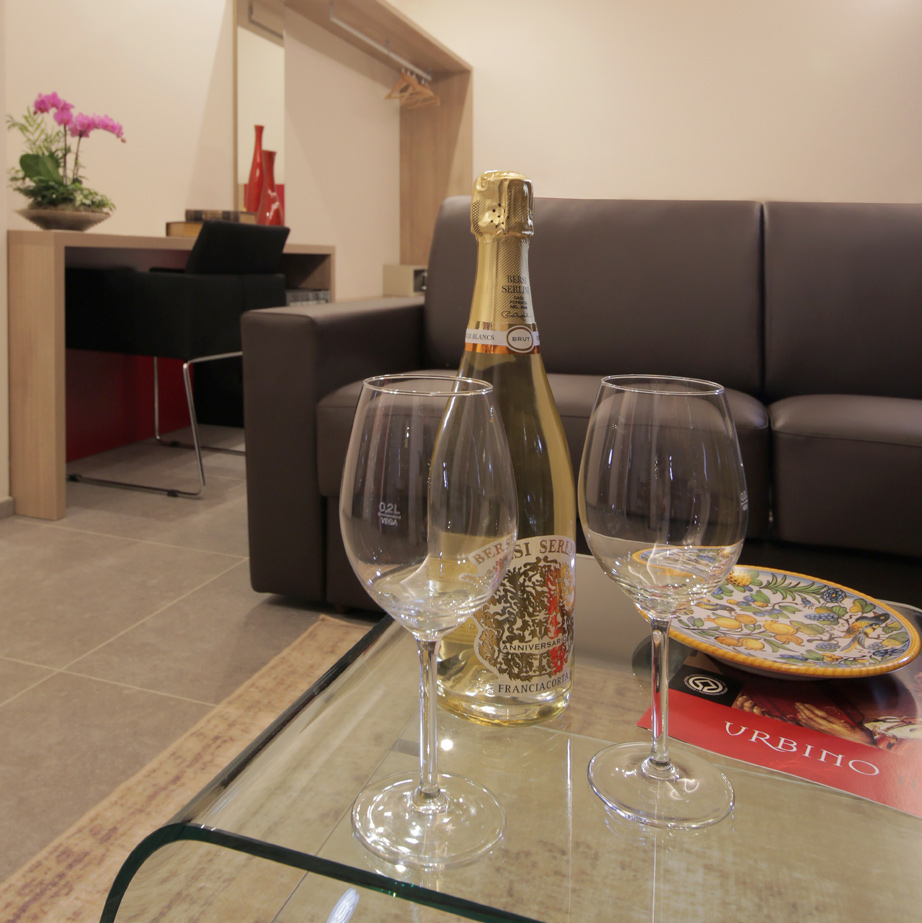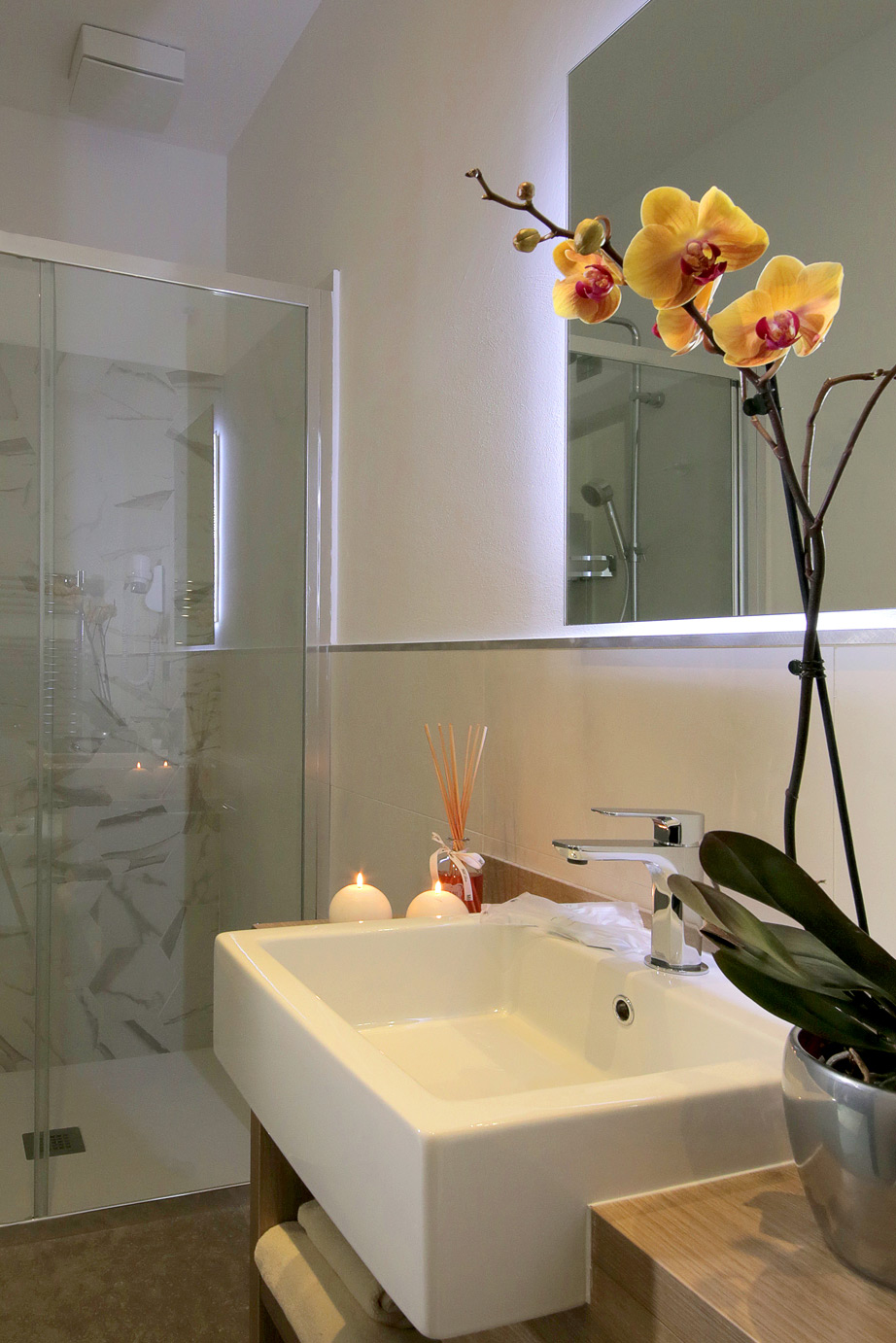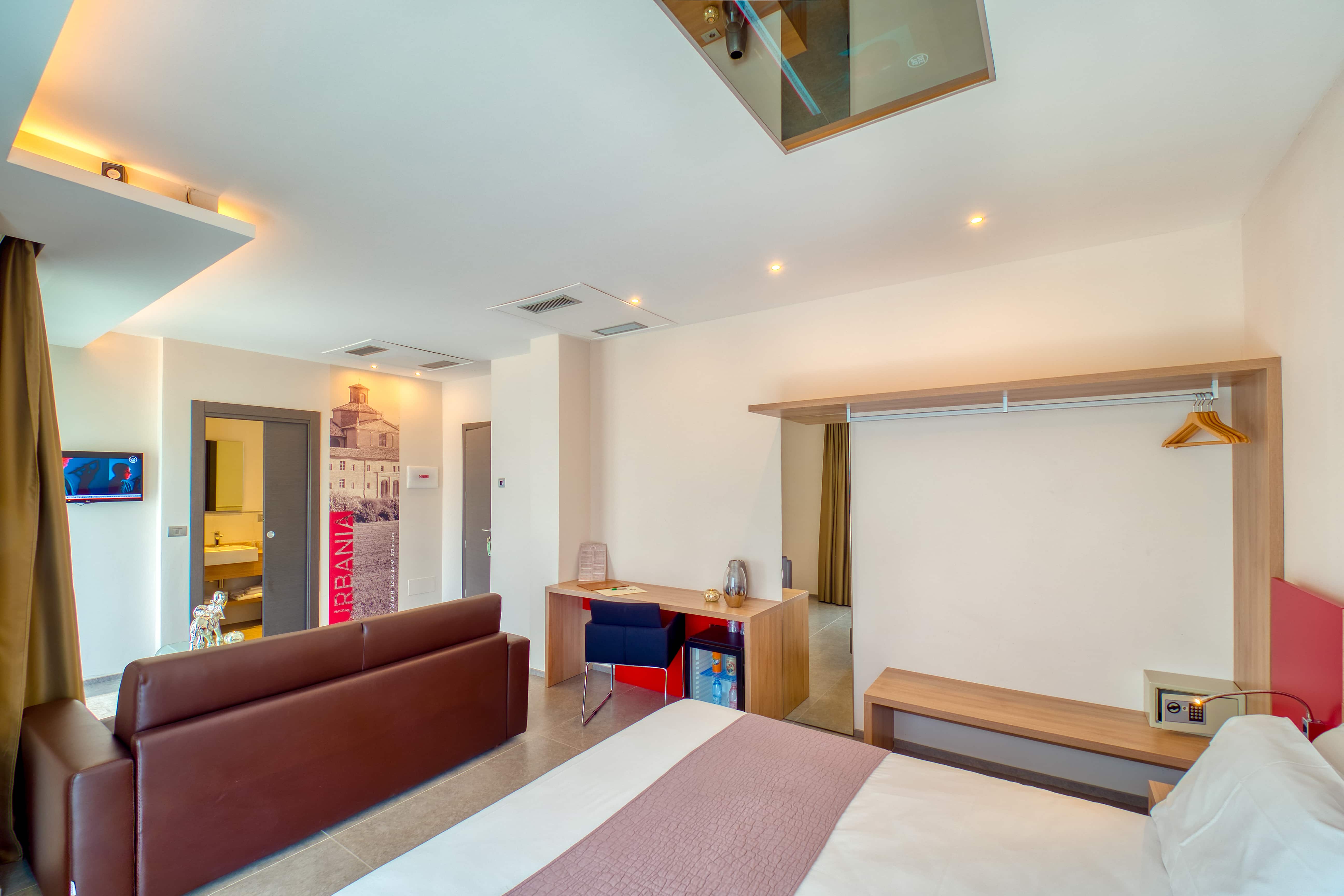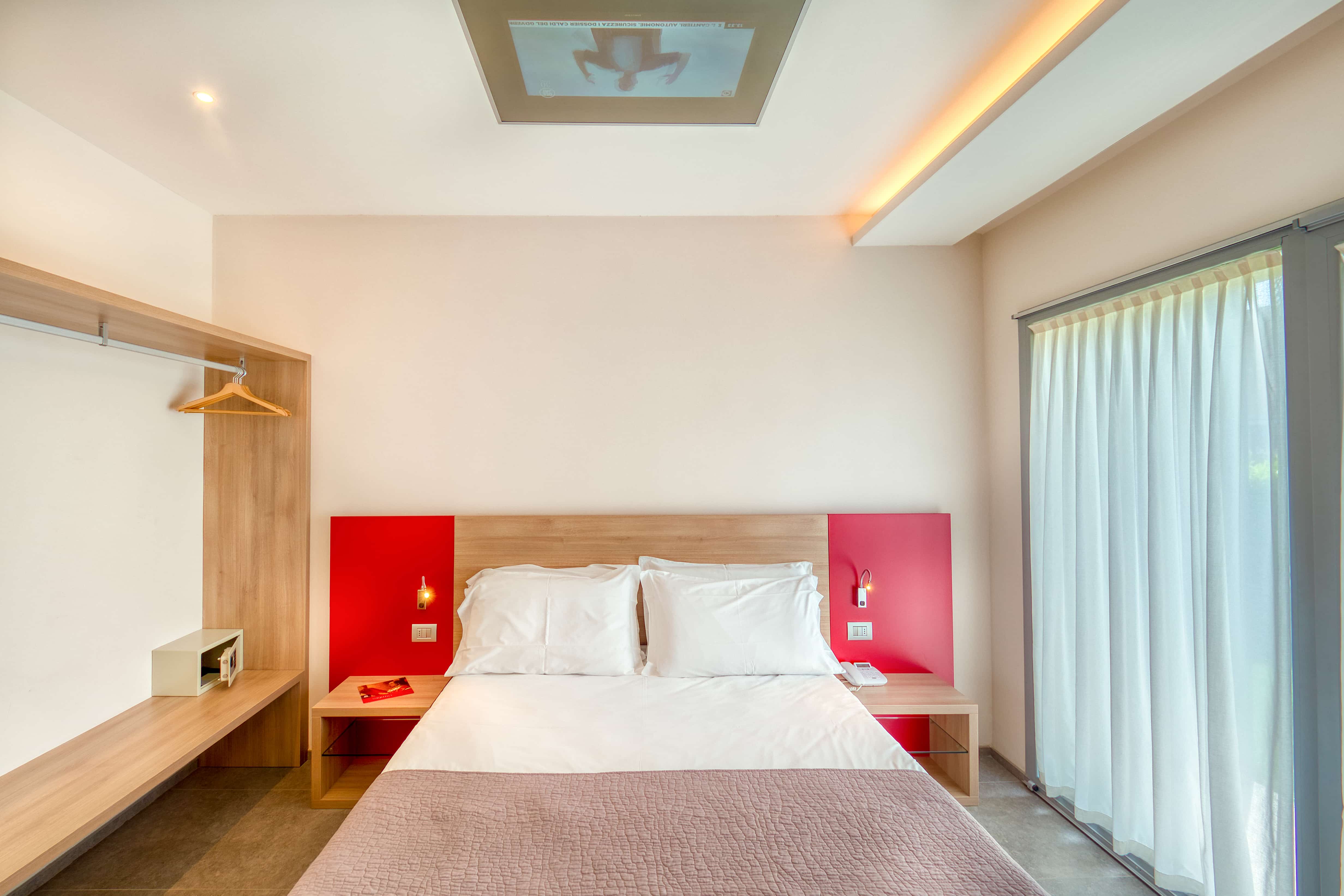 HOTEL DI DESIGN
Surprising details, pleasantness that surrounds you: the hotel Bramante and SPA is your boutique hotel in Urbania, in the heart of Montefeltro Area.
Info + Booking
+39 0722 317280 service 24/24 hours