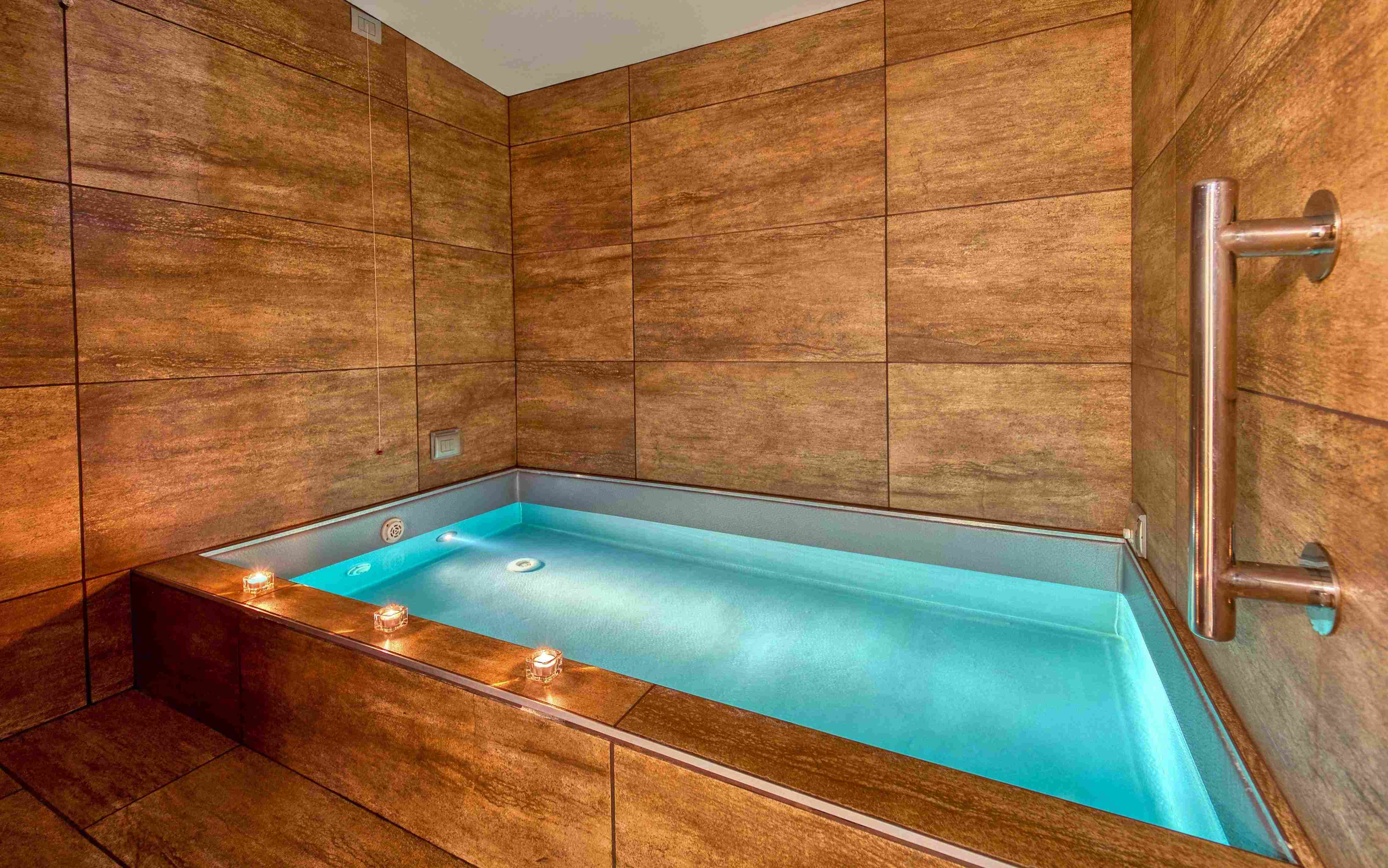 se pensiamo a ciò che ci differenzia dalle altre strutture che hanno la fortuna di proporre al proprio interno una SPA, pensiamo alla nostra Floating Room.
È un qualcosa di unico per aggiungere al vostro soggiorno benessere profondo e duraturo che raramente un'esperienza in un centro riesce ad offrire.
Due splendidi giorni in nostra compagnia dove vi aiuteremo, accanto ad un relax profondo, a scoprire il nostro territorio e le meraviglie artistiche (ma anche gastronomiche) che presenta.
Due giorni, un ingresso a Kalè SPA, e un' esperienza sensoriale unica: la Floating Room!
Nello specifico, la nostra offerta propone:
2 notti in camera matrimoniale standard
Ricca prima colazione
Un ingresso SPA a persona al giorno della durata di 2 ore e 30 minuti comprensivo di: piscina interna riscaldata con 2 tipi di idromassaggio e cascate cervicali, area relax con lettini ad acqua riscaldata, sauna salina e finlandese, bagno turco, percorso di docce emozionali, e novità: piscina esterna riscaldata
Kit Spa (telo, accappatoio e ciabattine)
1 esperienza in Floating Room (durata 30 minuti).
 € 169,00 a persona  (min. 2 persone) 
Offerta valida dal giovedì alla domenica
---
Floating Room: le proprietà
I BENEFICI
Rilassamento: crea un rilassamento totale, elimina la fatica ed il Jet-Lag. Migliora il sonno e allevia lo stress fisico e mentale, riarmonizza il sistema nervoso e lo deprogramma dall'eccesso di tensioni.
Stimolazione cerebrale: crea chiarezza mentale e aumenta la creatività
Rafforzamento psichico: rinforza la motivazione, riduce la depressione, l'ansia e la paura.
Defaticamento: riduce la pressione sanguigna ed il consumo d'ossigeno, migliora la circolazione e la distribuzione dei fattori nutrienti nell'organismo.
Effetti benefici sul fisico: diminuisce la produzione di acido lattico, cortisolo ed adrenalina. Aumenta la produzione di endorfine velocizzando il recupero dagli infortuni. Migliora i dolori muscolari, l'artrite e migliora il sistema immunitario.
Durata: 30 minuti
---
Chiamaci per informazioni e prenotazioni: 0722 317280
Oppure scrivici a: info@hotelbramantespa.it
HOTEL DI DESIGN
Surprising details, pleasantness that surrounds you: the hotel Bramante and SPA is your boutique hotel in Urbania, in the heart of Montefeltro Area.
Info + Booking
+39 0722 317280 service 24/24 hours