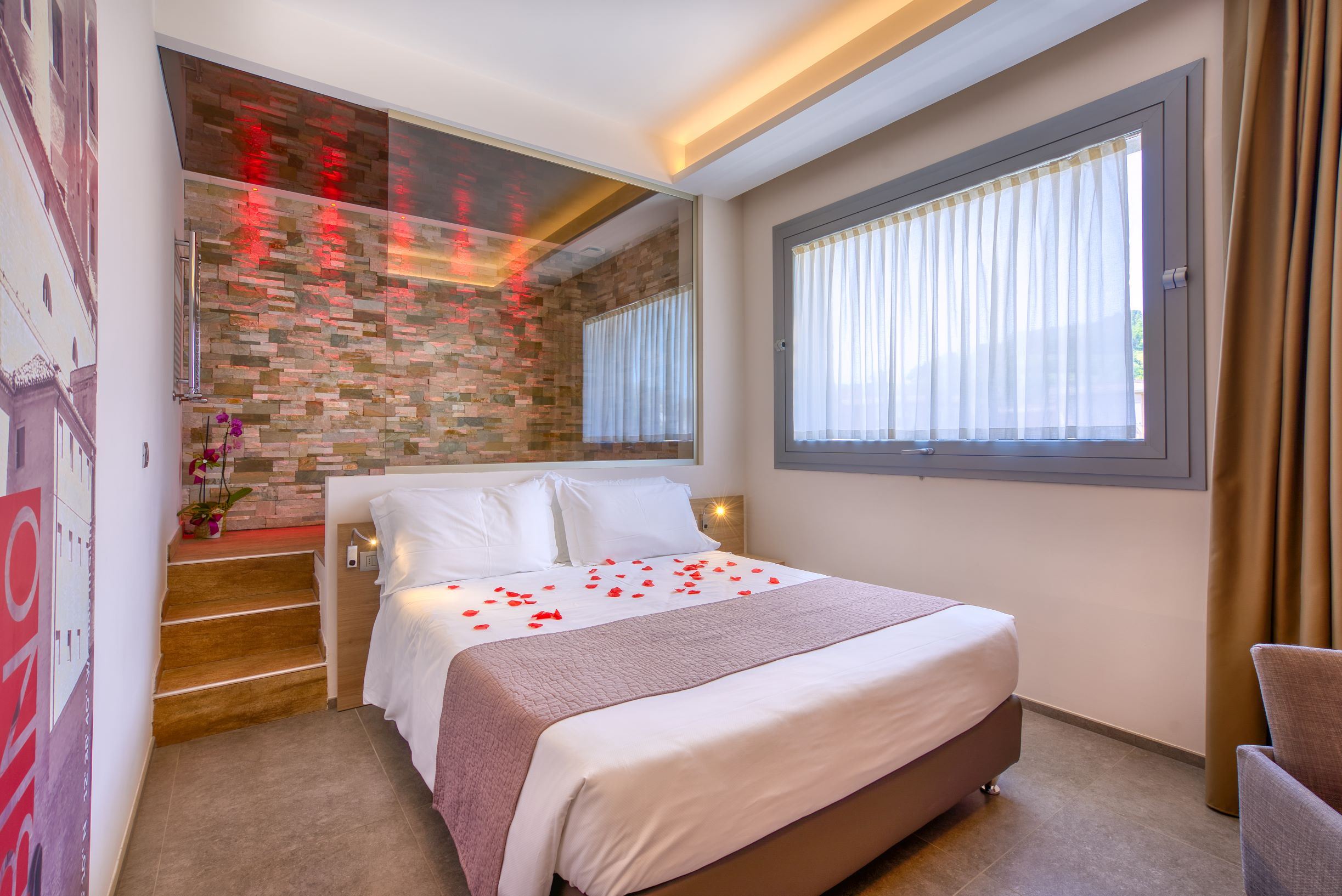 Daily Wellness in Urbania!
Here's a fantastic new! The Bramante Urbania Hotel also offers its beautiful rooms for a just few hours.
Why a hotel offers partial stays

Many of our Kalè SPA customers coming from the district. Raise your hand that you would not want to rest in a cozy and well-groomed room after having regenerated the wellness path.
And, maybe, take a break to eat something and then go back to the beauty of our SPA.
We bet you are in many!
Then we thought we would give you our rooms, in two hours, to enjoy the visit to Kalè SPA but also to stop after a tour in Urbino or maybe a bike ride in our itineraries.
Daily Wellness:  what we offer and how much it costs

It's very simple: choose the room category, choose the time slot. Immediately a magnificent and comfortable room will be  at your complete disposal.
You can also ask for a bottle, chocolates, and anything that can make your daytime stay unforgettable (services with extra price).
Time slots:
12:00 - 18:00 or 18:00 - 24:00
Here are the rates:
Comfort room € 49.00 (price per room, total maximum 6 hours)
Superior room € 55,00 (price per room, max. 6 hours)
De-Luxe room € 59.00 (price per room, total maximum 6 hours)
Jr-Suite room € 69,00 (price per room, total maximum 6 hours)
Let us know what you think, and reserve moments dedicated exclusively to yourself and  who you love!
Call 0722 317280 or write to info@hotelbramantespa.it
HOTEL DI DESIGN
Surprising details, pleasantness that surrounds you: the hotel Bramante and SPA is your boutique hotel in Urbania, in the heart of Montefeltro Area.
Info + Booking
+39 0722 317280 service 24/24 hours