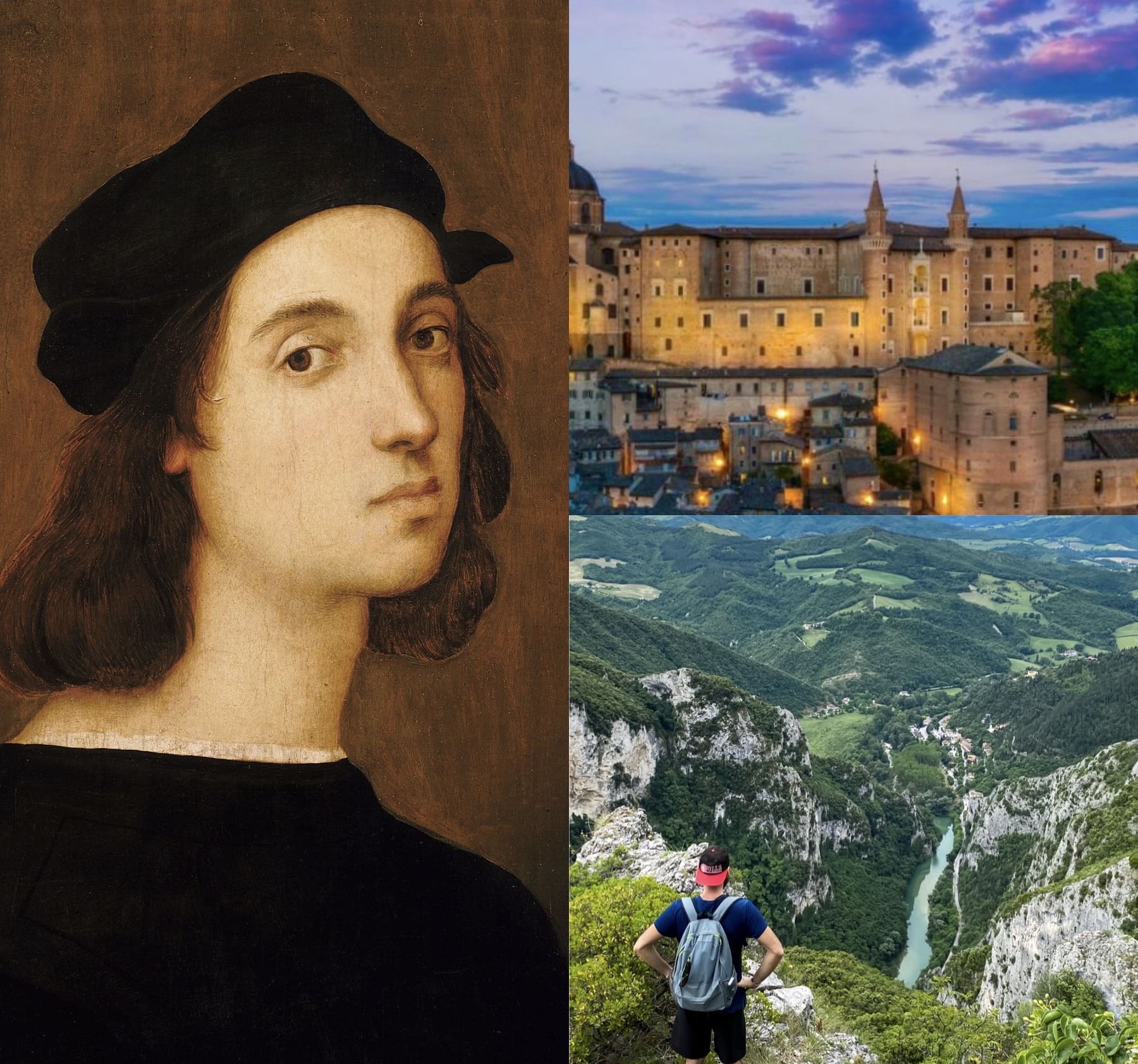 SPECIAL DEAL AUGUST: DISCOVERING THE SITES OF RAFFAELLO – 7 NIGHTS
ART, NATURE AND RELAXATION
Come and discover an area of ​​rare natural beauty and great cultural wealth. Montefeltro.
Take advantage of our offer and the beautiful season to visit our charming villages. Urbino, Urbania, city of Bramante, Gradara (elected "village of the villages" 2018) and the fascinating Republic of San Marino.
Urbino is a UNESCO world heritage city and home of the Italian Renaissance.
One of the greatest exponents of the Renaissance was born right here: Raffaello Sanzio. To date 500 years after his death, it is possible to visit your birthplace!
FORMULA 7 NIGHTS FOR THE COST OF 6!
The package includes:
7 nights in a Standard double room
Breakfast with local delicacies
Free Wi-Fi and parking
Gift to the "Arrestati&Vestiti" Boutique in Urbania
Entrance ticket to the Ducal palace of Urbino and national gallery of the Marche
Entrance ticket to Raphael's Birthplace
Cost of the package € 299,00 per person  (min. 2 people)
Call us for information and reservations: 0722 317280
Or write to us: info@hotelbramantespa.it
HOTEL DI DESIGN
Surprising details, pleasantness that surrounds you: the hotel Bramante and SPA is your boutique hotel in Urbania, in the heart of Montefeltro Area.
Info + Booking
+39 0722 317280 service 24/24 hours