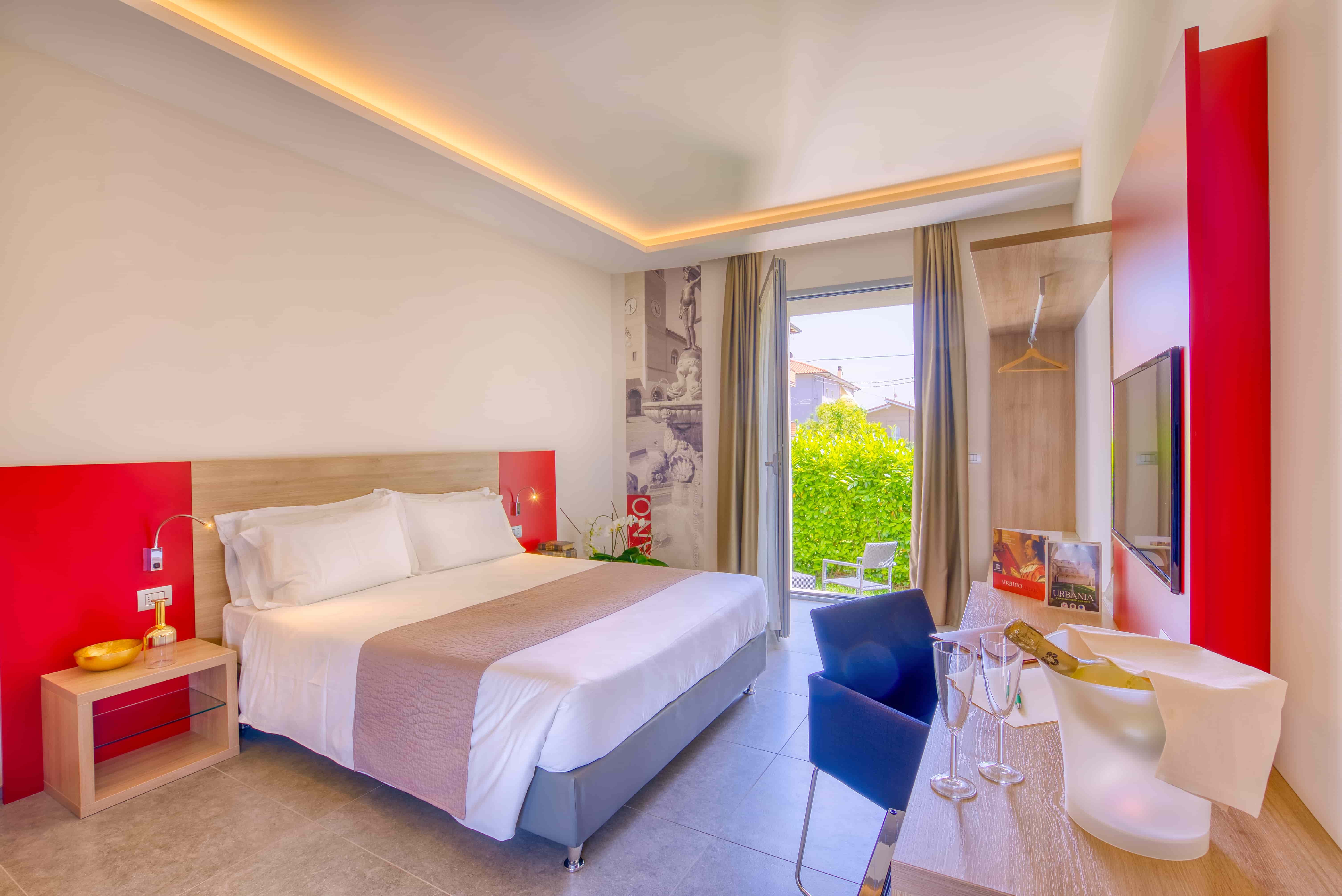 Those who think of the Bramante Hotel and its colors know that the chromatic components are essentially two: the scarlet red, lacquered, warm and irreverent, and the green touches that give balance and great harmony. But each room has something more, a further emotion to live.
The Fano junior suite is located on the ground floor, in front of our Raffaello hotel. This room perfectly understands all the features of our rooms. It has a peculiarity, however, unique with respect to the other rooms: the shower in sight. A delightful touch of style that will surely make you an appetizing destination for your stays.
The Fano junior suite also has direct access to the garden. The experience of staying so will be even more exciting given the independence and the freedom to choose how to manage your time. The garden in front of the room is really perfect for relaxing in the evening, sitting at a table and maybe with a glass of wine in your hand.
There is another potential feature that will surely be of interest to you: the junior suite Fano is communicating with the junior suite Pesaro. A great opportunity to accommodate numerous families, with great style and immersed in design details of safe and warm elegance.
The Fano junior suite comes with a king-size bed, Wi-Fi Free service, safe, 32-inch LCD TV, minibar.
"A Roman town located at the mouth of the river Metauro. The historic center is characterized by a typical Roman plant, with entrances corresponding to the old doorways, particularly in the entrance of Porta Maggiore.
There are many churches including Santa Maria Nuova, where you can admire works by Perugino and Giovanni Santi, father of Raffaello.
Fano has an unexpected historical center for those who think of this city as the typical city of the Adriatic Riviera. But the center, blocked by cars that are left out of the walls in the many car parks, is pleasant, full of shops and beautiful squares and palaces.
The most important square is Piazza XX Settembre, with the Palazzo del Podestà and the Fountain of Fortuna. "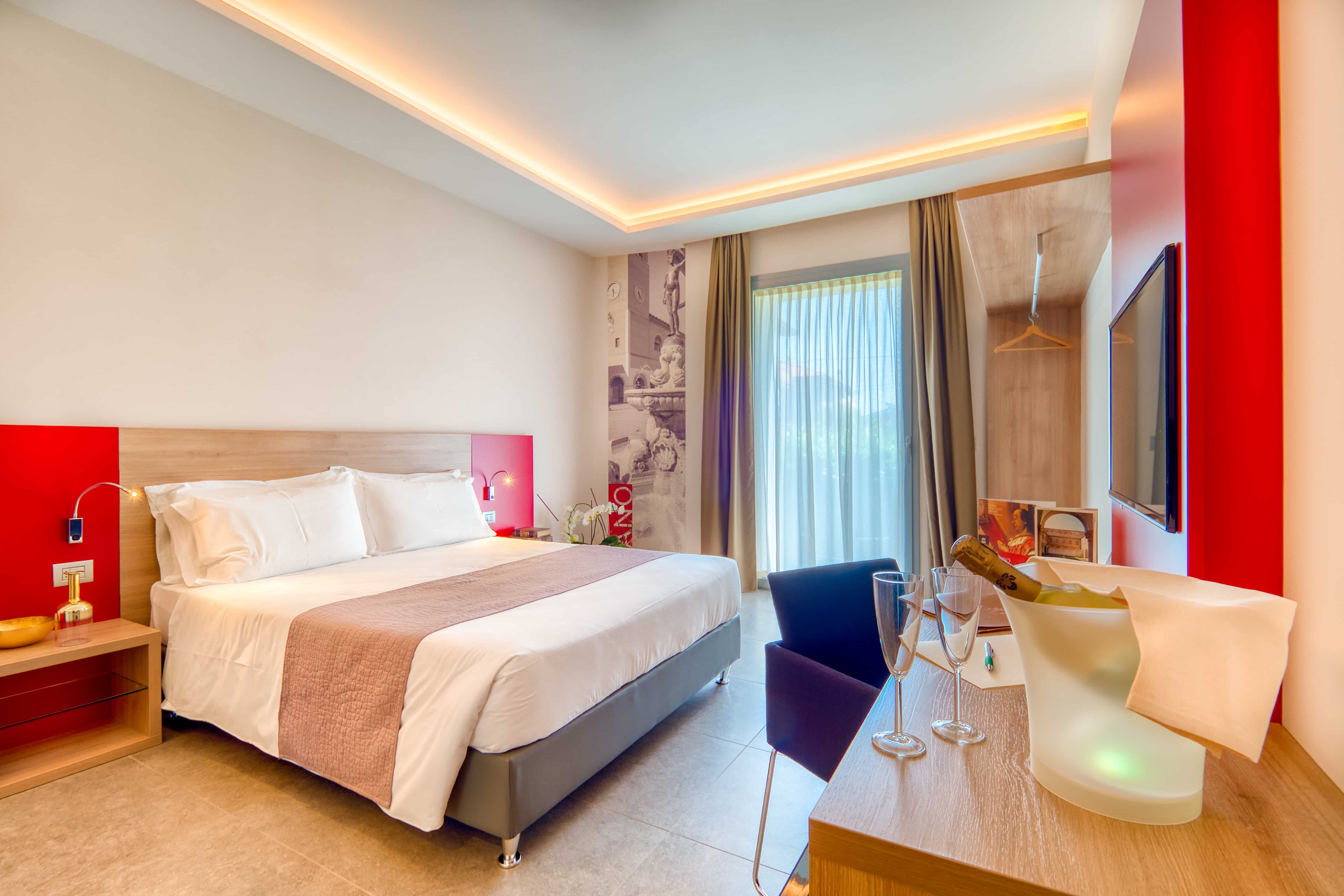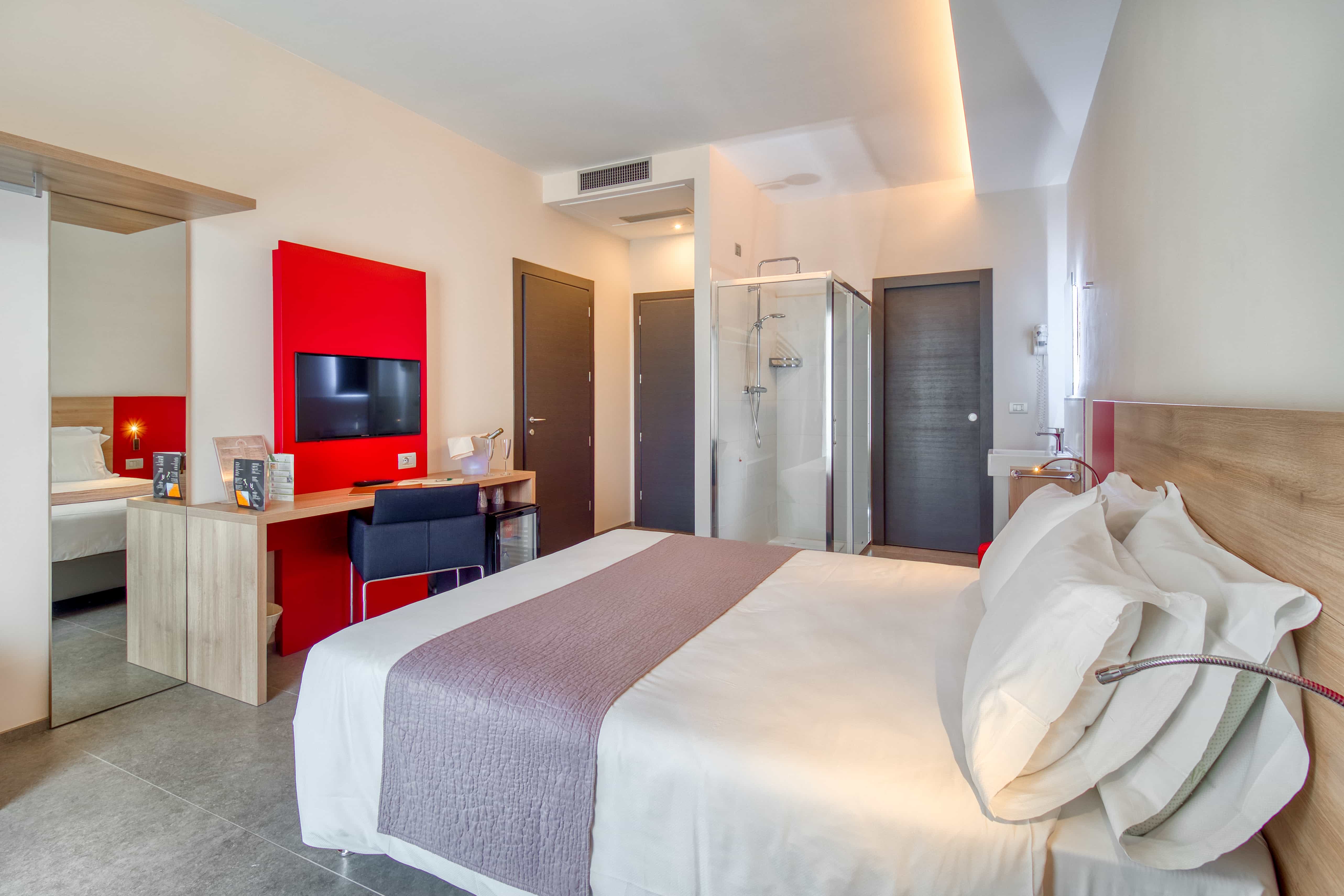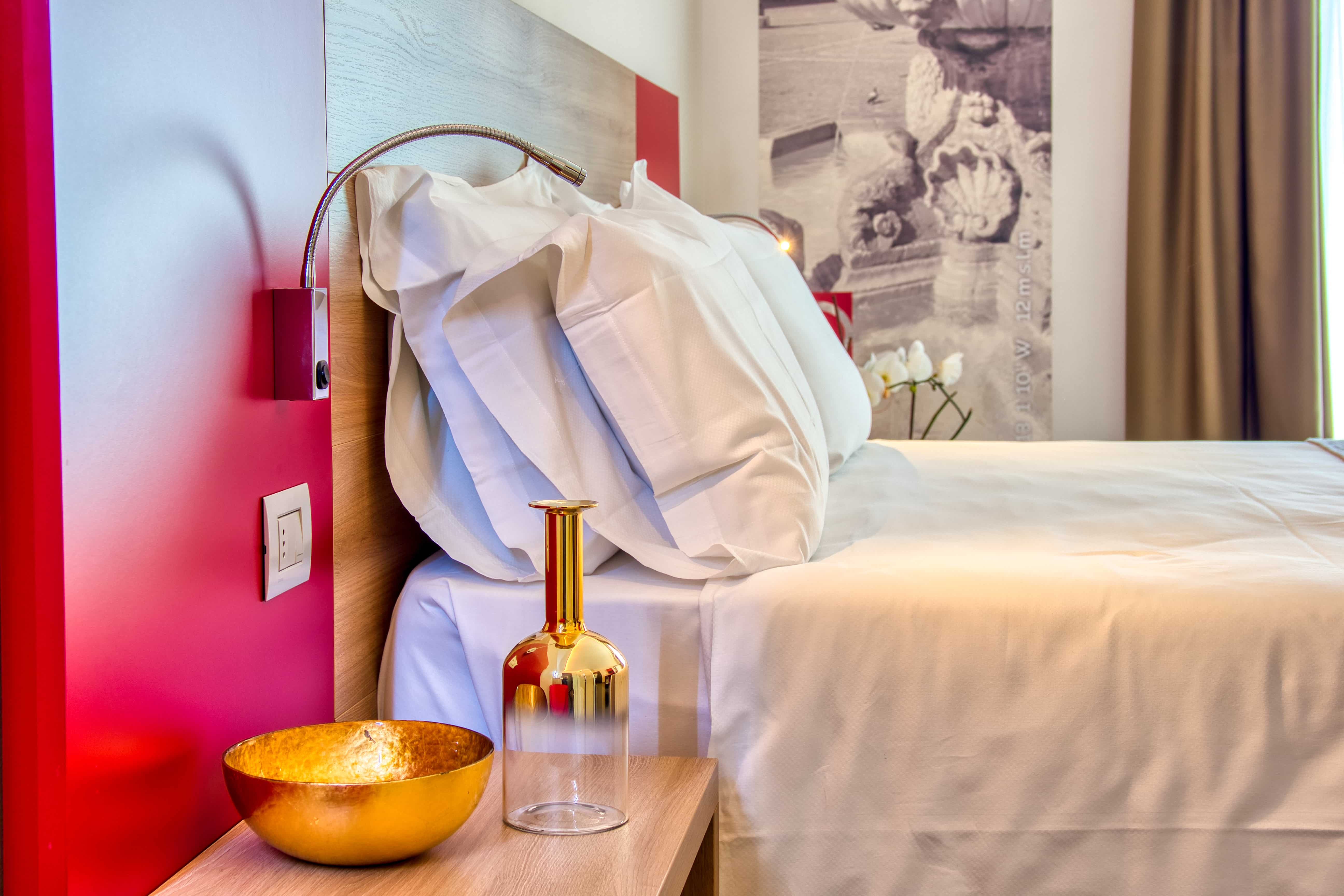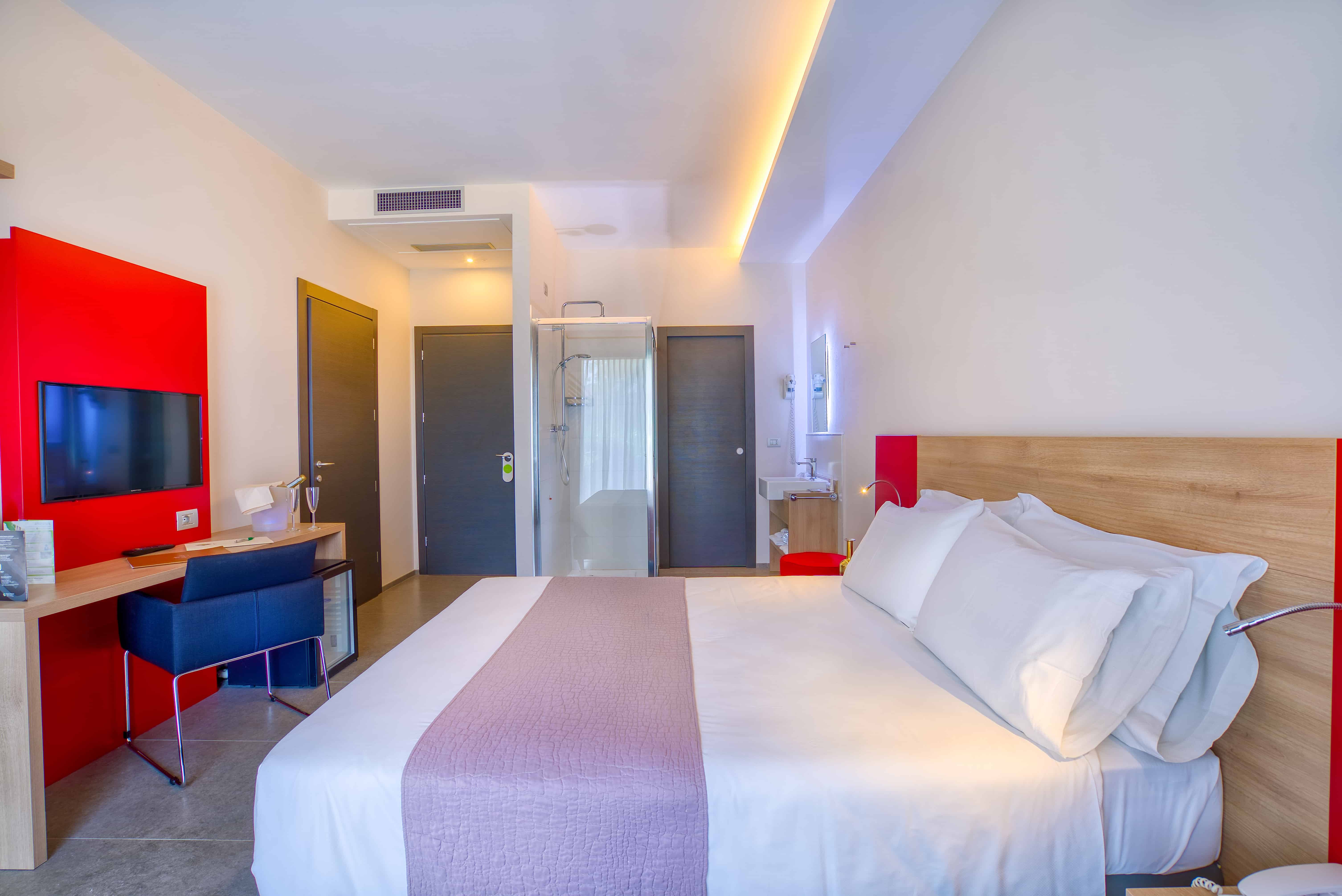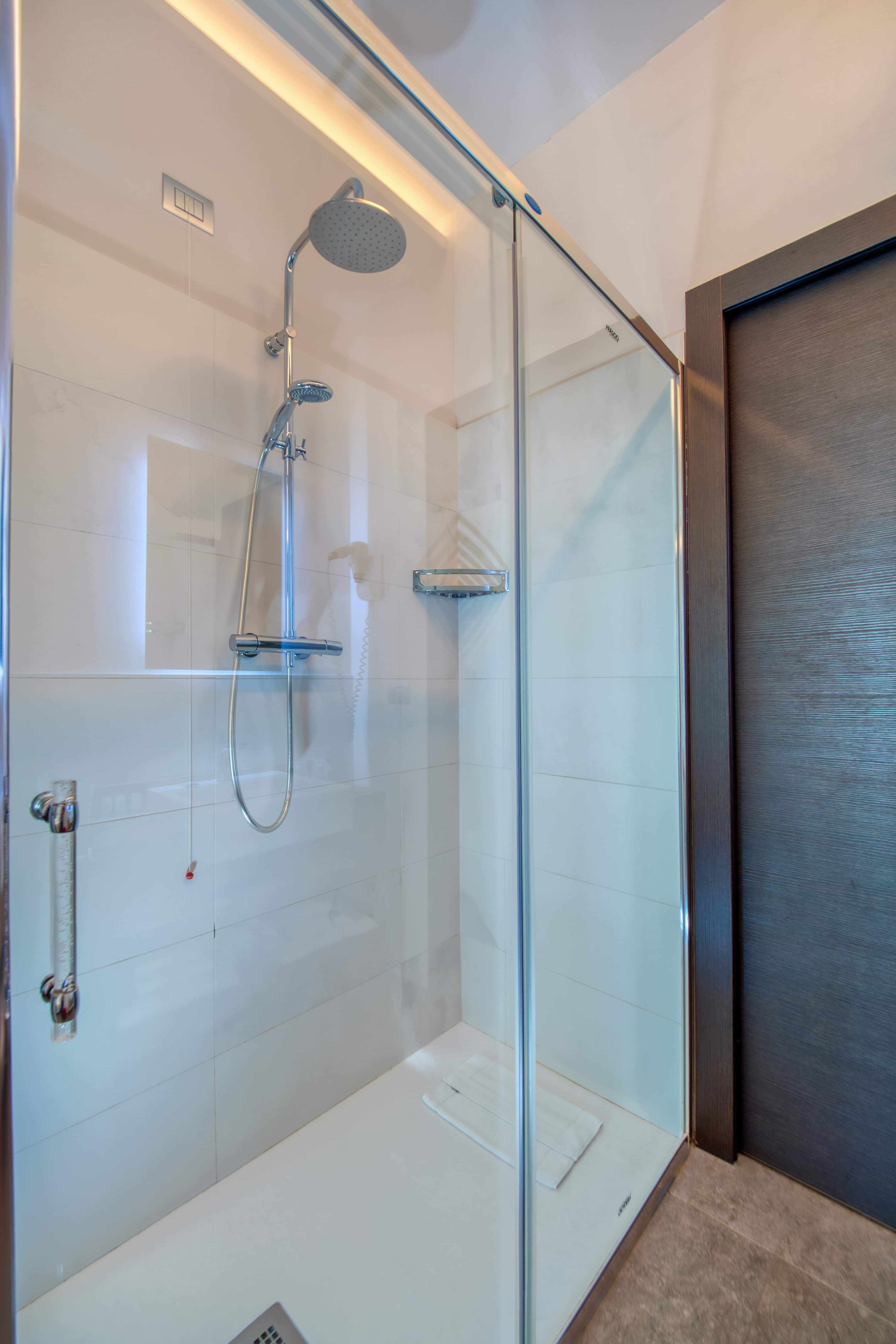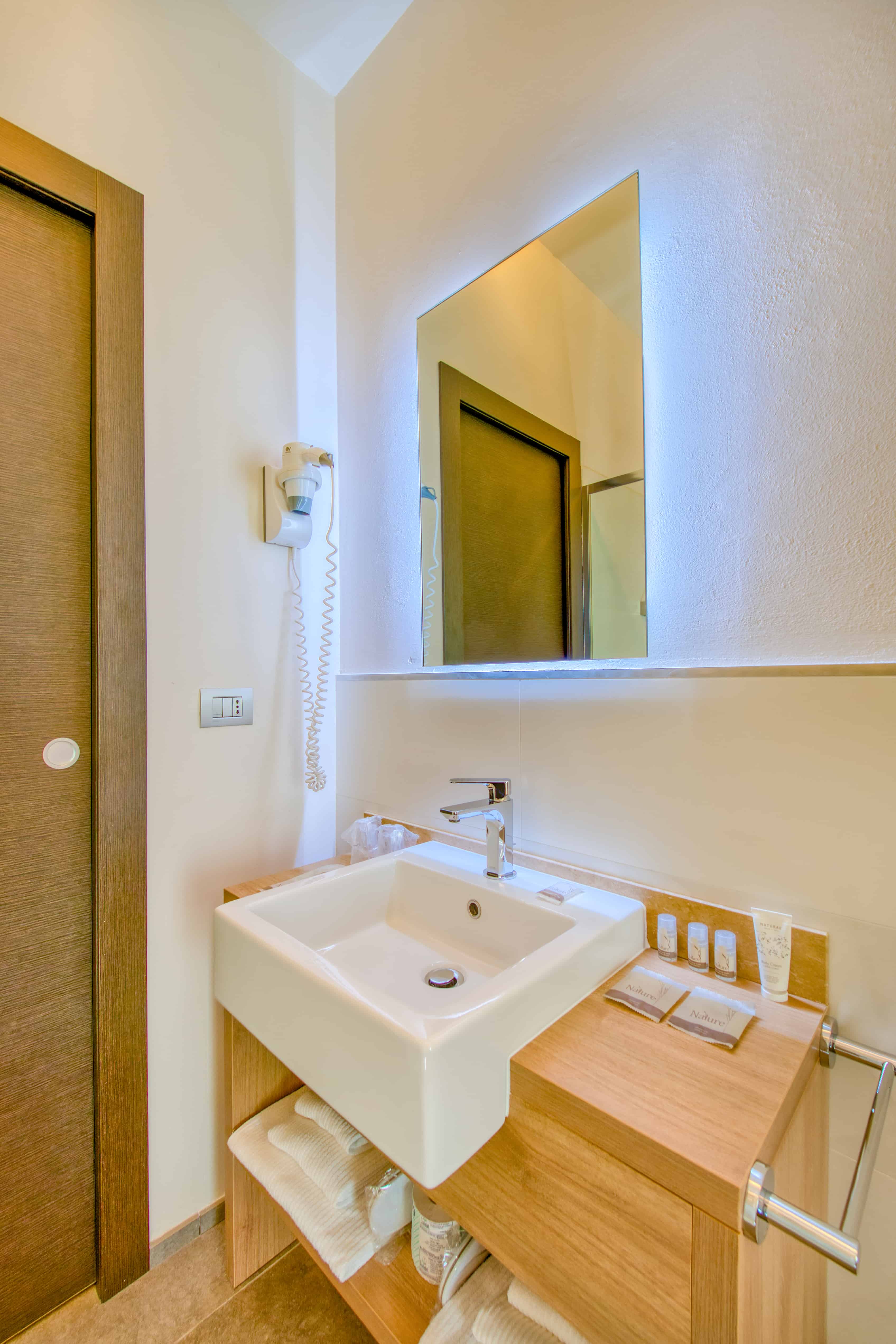 HOTEL DI DESIGN
Surprising details, pleasantness that surrounds you: the hotel Bramante and SPA is your boutique hotel in Urbania, in the heart of Montefeltro Area.
Info + Booking
+39 0722 317280 service 24/24 hours