Le camere
The room is the place where we are reloading and relaxing ourselves. But here at the Bramante Hotel we love to make everything meaningful, and we have given our rooms a new and exciting opportunity.
Each room is dedicated to a city of the surrounding area. They are the place for your rest, but they also tell stories  stories of our beloved Montefeltro-Area. Each of those is a living heart that beats. All become propulsions of beauty and profound well-being.
Contattaci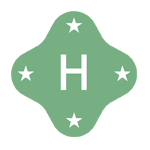 Jr. Suite Urbino
The Jr-Suite Urbino for us interprets the concept of art and beauty best connected with well-being.
A wonderful stone wall frames a hot tub with chromotherapy. The scarlet touch warms the atmosphere, dedicated to the Marquis's capital of excellence: our beautiful Urbino.
The elegance and sobriety of the rooms reigns queen alongside the large hydro-bath, which regenerates from the deep body and soul. A unique atmosphere thanks also to the large glass wall, which lets you see the marvelous shades of colored light.
A partire da € 99 / notte
Visualizza
Jr.-Suite Urbania
Spaces dedicated to our land, which welcome you in moments of rest. The Bramante suite of the hotel means amplitude, comfort and serenity.
Draw your daily recharge with nice and harmonious details to start each day with the smile and determination you need every day.
A partire da € 99 / notte
Visualizza
Junior Suite Fano
On the ground floor, a drop of authentic style in the pleasant reception mosaic of our home. It is the Junior Suite Fano, which stands out from our superior rooms for a precious shower.
Not only. Junior Suite Fano has direct access to the garden. One step only from the most precious time independent management: yours! Fano is an extremely ductile room and a wonderful compromise between elegance and functionality. It is communicating with the adjacent Junior Suite Pesaro.
A partire da € 89 / notte
Visualizza
Camera De-Luxe Pesaro
The De-Luxe Pesaro House is the most agile and comfortable room. It was created completely accessible, without architectural barriers. It is a niche of simplicity and charm that offers practical benefits without sacrificing style.
If you like the rooms on the ground floor, the private garden and the independent access, DE-Luxe Pesaro is yours. You can spend the time spent at the Bramante Hotel completely free to customize your stay. The Pesaro Units with the communicating with the Junior Suite Fano and can become together a Senior Suite.
A partire da € 89 / notte
Visualizza
Camera Doppia Comfort
A sequence of beauty, symbols, meanings, love for our territory. A bouquet of images and dedications to our countries, citations and memories. Find beauty in every gesture. In every detail you feel that everything is directed towards a common design while maintaining the identity of each room.
A partire da € 79 / notte
Visualizza
Single Room
All of our essence in the simplest room. Our identity, our materials and colors blend into a room that combines convenience and convenience. It is the simplest room equipped with every comfort, full of beauty and the touch of warmth that we find in every detail of our reception.
A partire da € 59 / notte
Visualizza
HOTEL DI DESIGN
Surprising details, pleasantness that surrounds you: the hotel Bramante and SPA is your boutique hotel in Urbania, in the heart of Montefeltro Area.
Info + Booking
+39 0722 317280 service 24/24 hours