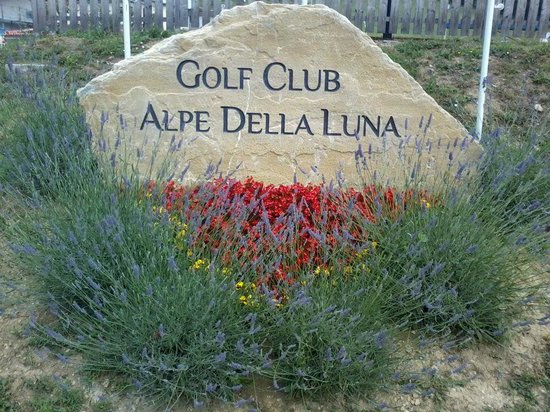 GOLF CLUB "ALPE DELLA LUNA" AT JUST FEW MINUTES AWAY FROM OUR HOTEL
Golf Club Alpe della Luna
Via Taramone 2 61040 Borgo Pace PU
info@golfalpedellaluna.it +39 339 2701581
Just minutes from our hotel, at the Alpe della Luna golf club, which is born in the countryside of Montefeltro, more precisely in the nearby town of Borgo Pace.
There are currently available and playable six of the new holes of the general design, while the practice field has over 10 carpet locations (you can also practice from the ground). The club also benefits from a newly inaugurated pool, a bar, a restaurant and a beautiful Club House. Covered posts and putting green lighting will soon be available.
Opening time: From 01/10 to 31/03 is open from Tuesday to Sunday from 08:30 to 18:00 From 01/04 to 31/09 is open daily from 08:30 to 18:00 (Sunday until 20:00).
Prices: Green fee Practice: € 7,00 Coin balls: € 1.00 Green fee 12/18 holes (including changing room, showers): € 15,00 Rental Car: € 3,00 Bag rental: € 10,00 Golf Cart Rental: € 20,00
IN ALL THOSE PRICES, WHEN YOU RESERVE TELLING YOUR'RE FORM OUR HOTEL, YOU WILL GET A 20% DISCOUNT!!!
HOTEL DI DESIGN
Surprising details, pleasantness that surrounds you: the hotel Bramante and SPA is your boutique hotel in Urbania, in the heart of Montefeltro Area.
Info + Booking
+39 0722 317280 service 24/24 hours