I BORGHI PIù BELLI D'ITALIA
GRADARA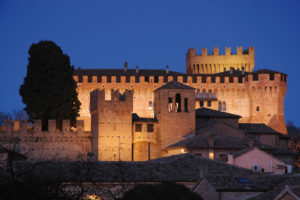 nel 2018 Gradara è stata riconosciuta come il Borgo dei Borghi, il più bello d'Italia!
Questa magnifica cittadina medioevale sorge sul crinale di un colle, visione decisamente suggestiva per chi percorre la superstrada adriatica o la statale ad essa affiancata.
TUTTE LE INFO QUI
---
URBINO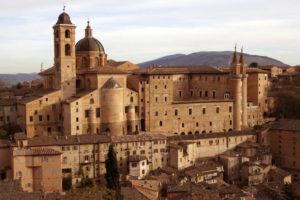 Urbino, capoluogo con Pesaro della provincia di Pesaro e Urbino nelle Marche.
Fu uno dei centri più importanti del Rinascimento italiano, di cui conserva appieno l'eredità architettonica. Dal 1998 il suo centro storico è patrimonio dell'umanità UNESCO.
TUTTE LE INFO QUI
---
FRONTINO

Frontino appartiene alla Comunità Montana del Montefeltro e all'area del Parco naturale del Sasso Simone e Simoncello. Protetto alle spalle dal monte Carpegna, il borgo gode di scorci panoramici e della vista su un orizzonte senza fine.
TUTTE LE INFO QUI
---
MERCATELLO SUL METAURO

Il borgo, che fu tra i castelli più importanti dell'antica regione della Massa Trabaria, ha mantenuto nel nucleo storico parte dell'aspetto medioevale, caratterizzato da una cinta murata protetta dal solco dei due corsi d'acqua, il Metauro e il torrente S. Antonio.  TUTTE LE INFO QUI
---
N.B. Per visitare questi borghi, i nostri ospiti avranno la possibilità di richiedere delle visite guidate personalizzate!
HOTEL DI DESIGN
Surprising details, pleasantness that surrounds you: the hotel Bramante and SPA is your boutique hotel in Urbania, in the heart of Montefeltro Area.
Info + Booking
+39 0722 317280 service 24/24 hours