Rinascimento segreto: Urbino accoglie capolavori del 400
Sanno arrivando: grandi opere rinascimentali a Urbino per "Rinascimento segreto"
La grande mostra, coordinata da Vittorio Sgarbi, sta per diffondere le date in cui grandi capolavori rinascimentali poco conosciuti saranno esposti presso il Palazzo Ducale.
Un primo assaggio di questa grande rassegna è già stato elargito il 5 agosto, con l'esposizione della pala di Giovanni Antonio Bellinzoni da Pesaro, datata 1473.
Rinascimento segreto: a Urbino quello meno conosciuto ma comunque sbalorditivo
Lo spirito della mostra , curata da Vittorio Sgarbi, è proprio quello di tirare fuori da collezioni private, piccoli musei e luoghi poco conosciuti grandi capolavori rimasti in ombra.
Spesso, infatti, soprattutto in luoghi come le Marche, ricche di arte e di fascino storico, sono milioni i tesori che non hanno goduto della giusta visibilità. Ora, in una sede unica al mondo come quella del Palazzo Ducale, da ottobre tanti di questi capolavori saranno rivelati al mondo. Godranno finalmente della giusta visibilità.
Un esempio: la pala di Giovanni Antonio Bellinzoni da Pesaro
Il 5 agosto Vittorio Sgarbi ha dato un piccolo assaggio di quella che sarà la mostra. Ha presentato la pala d'altare di Giovanni Antonio Bellinzoni, artista di Pesaro. La pala è datata 1473.
Riportiamo qualche sua parola:
Chiude una lunga e imperturbata carriera ,fuori tempo massimo, con la notevole pala con la Madonna con il bambino ,e i santi Onofrio, Giovanni Battista, Gerolamo ,un santo vescovo e  Sant'Aiuto inginocchiato, datata 1473 (olio su tavola, cm.128 x 195), Giovanni Antonio Bellinzoni detto Giovanni Antonio da Pesaro. Il pittore era nipote di un Giovanni Bellinzoni ,originario di Parma e trasferito a Pesaro intorno al 1410. Dobbiamo presumere che Giovanni Antonio sia nato attorno al 1415, e che già sia stato attivo con il padre Gigliolo nei perduti affreschi per la rocca malatestiana di Gradara, e in quelli della Chiesa di Santa Maria delle Grazie a Pesaro, un tempo dedicata a San Francesco.
Una mostra assolutamente da non perdere, a pochi chilometri dall'hotel Bramante. Presto un'offerta tutta dedicata ad una degli appuntamenti culturali più importanti di fine 2016.
Crediti immagini: Urbinonews.it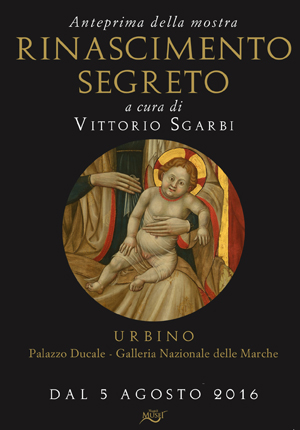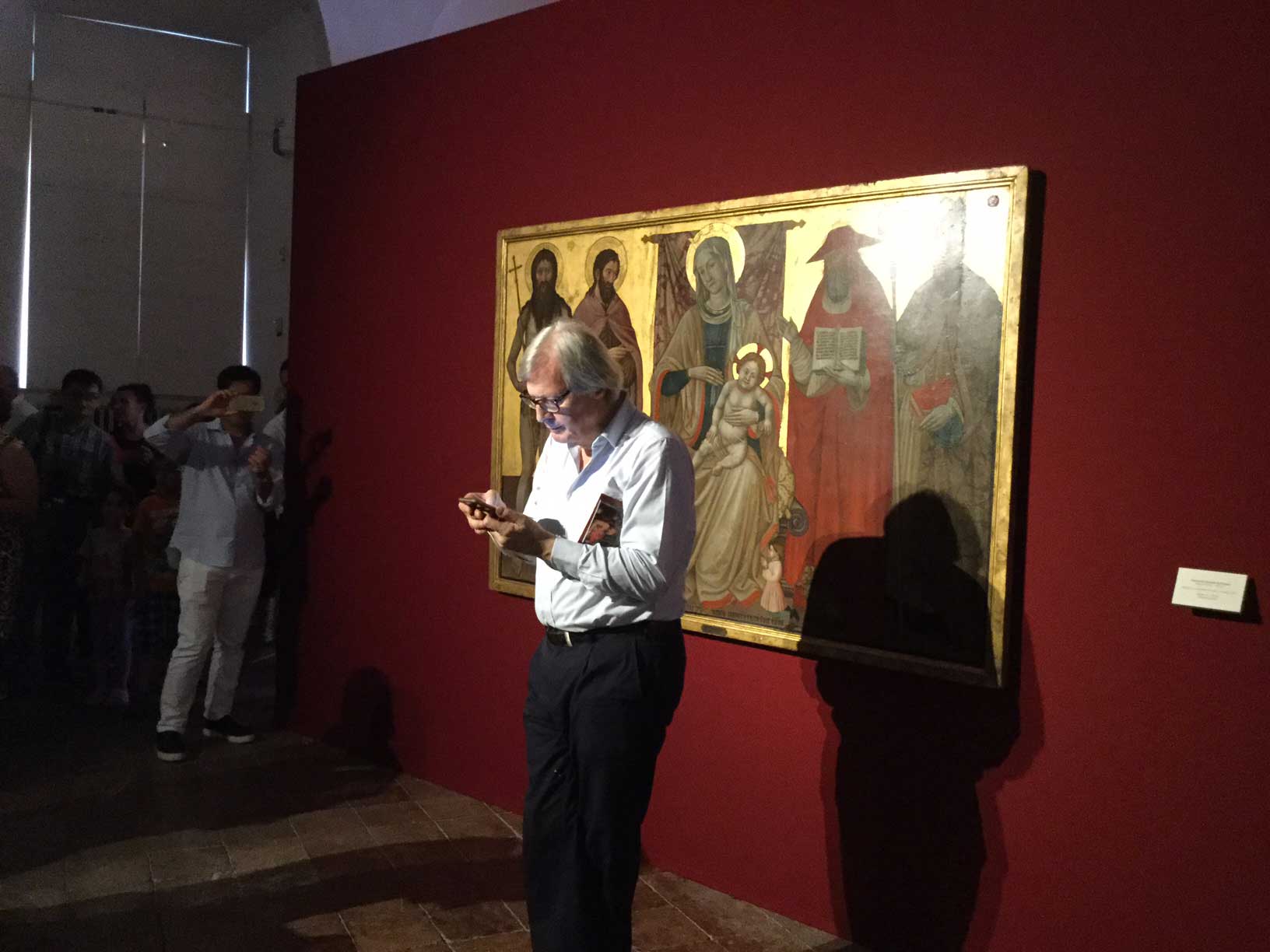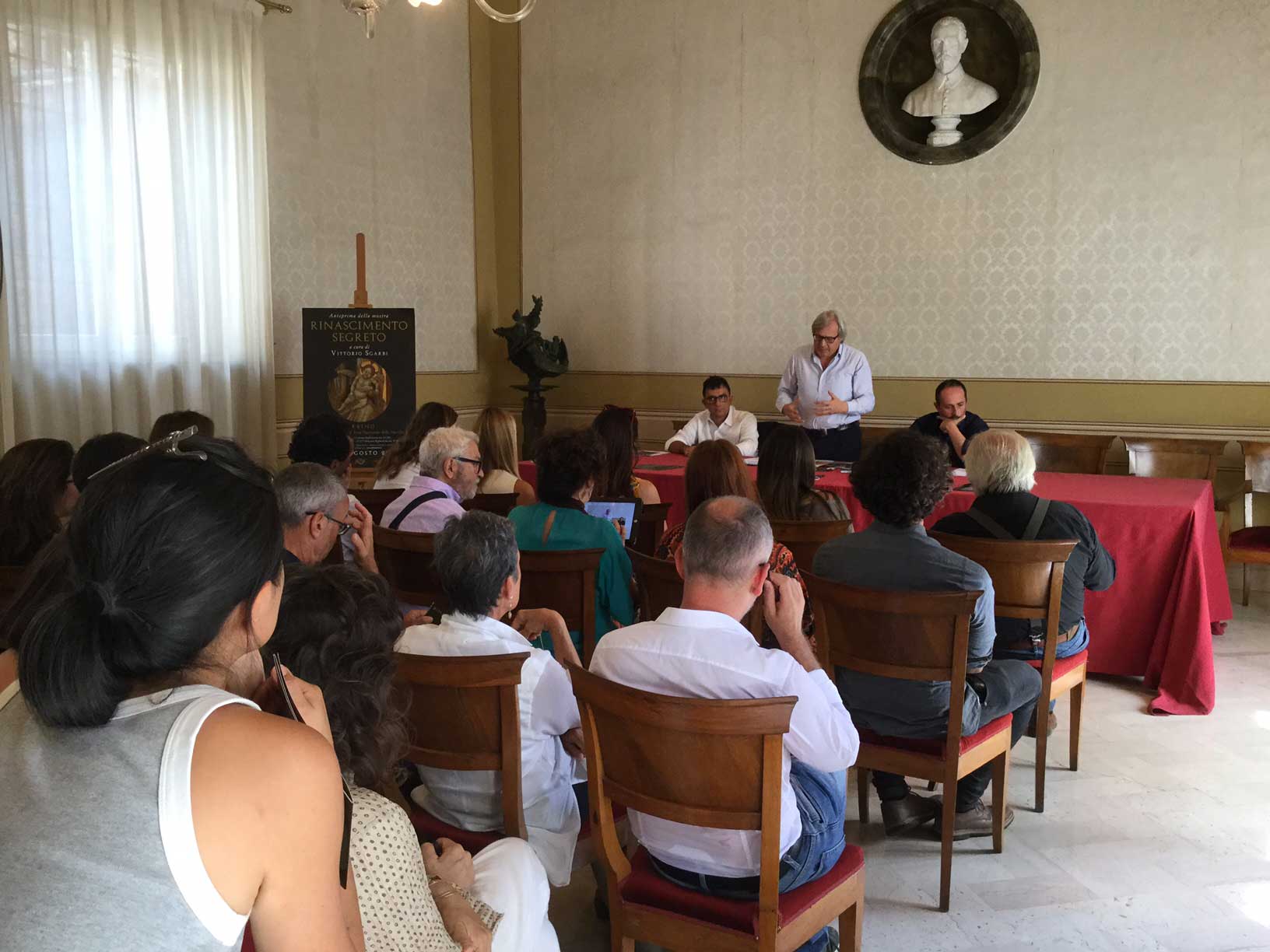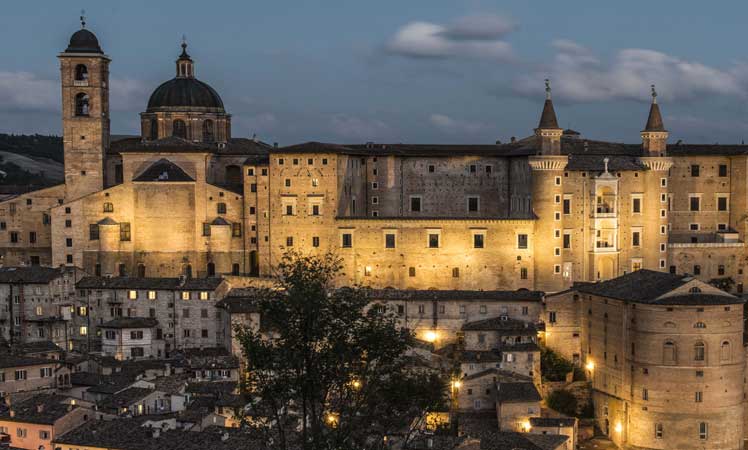 HOTEL DI DESIGN
Surprising details, pleasantness that surrounds you: the hotel Bramante and SPA is your boutique hotel in Urbania, in the heart of Montefeltro Area.
Info + Booking
+39 0722 317280 service 24/24 hours