SCOPRIRE IL MONTEFELTRO E I SUOI LUOGHI D'ARTE E CULTURA
URBINO
L'antica capitale del ducato dei Montefeltro, sorge sulla cima di due colli e lungo le loro pendici con i tetti delle case e delle chiese digradanti verso il basso.
Da non perdere: Palazzo Ducale con i Torricini e Galleria Nazionale delle Marche, Duomo di Urbino, Casa di Raffaello e la Fortezza Albornoz;
Tutte le info qui
URBANIA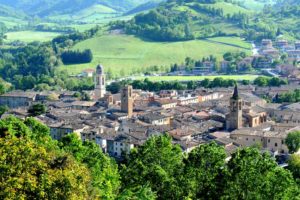 Cittadina ricca di monumenti, è posta al centro dell'alta valle del Metauro con il fiume che scorre a ridosso delle antiche mura su ben tre lati della cittadina.
Da non perdere: Museo Diocesano, Cimitero delle Mummie e Museo dell'Agricoltura, Palazzo Ducale di Urbania e il vicino Barco Ducale;
Tutte le info qui
PIOBBICO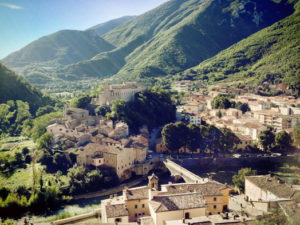 Piobbico è un comune di origine medievale dominato dall'imponente mole del monte Nerone, una delle vette più alte dell'Appennino Umbro-Marchigiano.
Da non perdere: Palazzo Brancaleoni, Museo Civico, stazione sciistica del Monte Nerone;
Tutte le info qui
SANT'ANGELO in VADO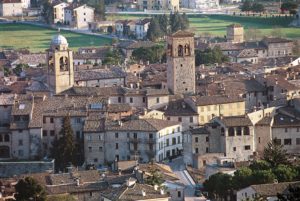 Sant'Angelo in Vado è una cittadina situata lungo l'alta valle del fiume Metauro, al centro di un paesaggio caratterizzato dai primi contrafforti appenninici.
Da non perdere: Palazzo della Ragione, Torre Civica, Cattedrale, "Domus del mito", Mostra Nazionale del tartufo Bianco;
Tutte le info qui
MERCATELLO sul METAURO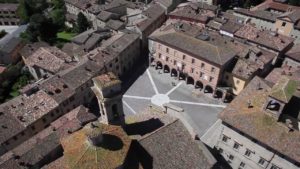 Mercatello sul Metauro è un ridente centro dell'Alto Metauro, su cui sventola la Bandiera Arancione.
Da non perdere: la Pieve Collegiata e museo, la Chiesa di San Francesco e museo, la Casa Natale di Santa Veronica Giuliani, la "neviera" della Rocca, Palazzo Gasparini, il Palazzaccio; Tutte le info qui
LAMOLI di BORGO PACE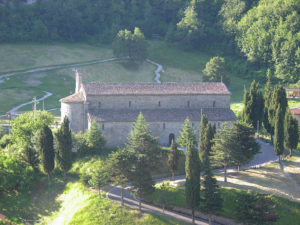 Lamoli di Borgo Pace, piccolo paesino incastonato nell'Appennino Umbro-Marchigiano a 600 m s.l.m., qui avviene l'unione tra i torrenti "Meta" ed "Auro" che danno vita al nostro fiume Metauro
Da non perdere: Museo dei colori naturali, Abbazia Benedettina di S. Michele Arcangelo.
Tutte le info qui
---
N.B. Per queste località sono disponibili visite di gruppo o private, su prenotazione da concordare in struttura.
HOTEL DI DESIGN
Surprising details, pleasantness that surrounds you: the hotel Bramante and SPA is your boutique hotel in Urbania, in the heart of Montefeltro Area.
Info + Booking
+39 0722 317280 service 24/24 hours