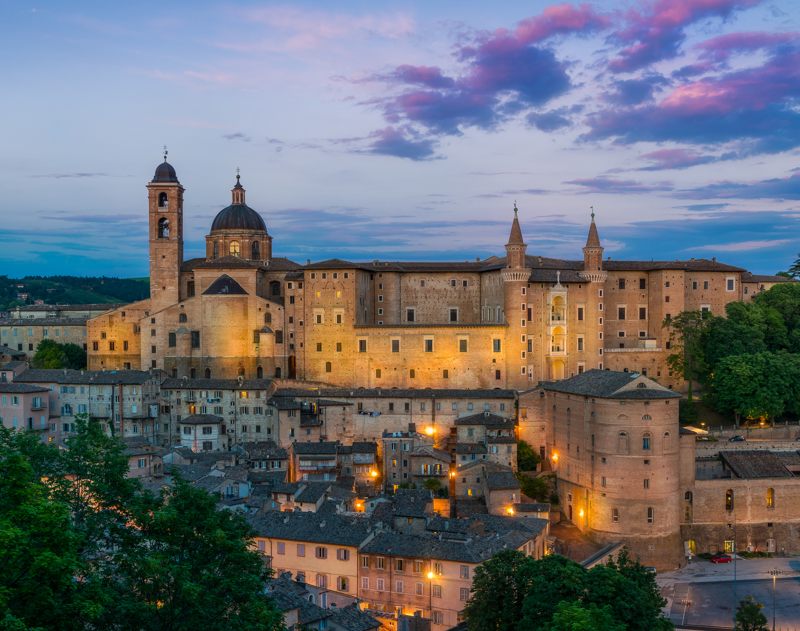 LE MARCHE TRA ARTE NATURA & RELAX
Lasciati alle spalle il caos ed il grigiore della grande città, un anno di lavoro è appena terminato.
Vieni a scoprire un territorio di rara bellezza naturalistica e di grande ricchezza culturale. Il Montefeltro.
Approfitta della bella stagione per visitare i suggestivi borghi del Montefeltro. Urbino, Urbania, Gradara (eletta "borgo dei borghi" 2018) e la fascinosa Repubblica di San Marino.
Di ritorno dalle visite potrete immergervi nell'abbraccio della nostra spa e lasciarvi coccolare dalle sapienti mani delle nostre operatrici.
IL PACCHETTO COMPRENDE:
2 notti in camera matrimoniale standard
Ricca prima colazione a buffet
Un ingresso SPA a persona della durata di 2 ore e 30 minuti comprensivo di: piscina interna riscaldata con 2 tipi di idromassaggio e cascate cervicali, area relax con lettini ad acqua riscaldata, sauna salina e finlandese, bagno turco, percorso di docce emozionali, e novità: piscina esterna.
Kit Spa (telo, accappatoio e ciabattine)
Visita guidata al Palazzo Ducale di Urbino e centro storico (biglietto di ingresso a palazzo non incluso)
Omaggio presso il multistore "Arrestati & Vestiti" di Urbania
€ 139,00 a persona 
HOTEL DI DESIGN
Surprising details, pleasantness that surrounds you: the hotel Bramante and SPA is your boutique hotel in Urbania, in the heart of Montefeltro Area.
Info + Booking
+39 0722 317280 service 24/24 hours